Overview
Selrom is a pioneering technology solutions company with a steadfast dedication to providing businesses with access to world-class software and support. Their core belief is that for a nation to thrive, every business should have the opportunity to harness cutting-edge technology tailored to their unique needs. Selrom has turned this vision into a reality by crafting over 200 technology solutions, each meticulously customized to cater to various industries and geographical locations. Their mission is to empower businesses by offering effortless, swift, and simplified software solutions that drive growth and success.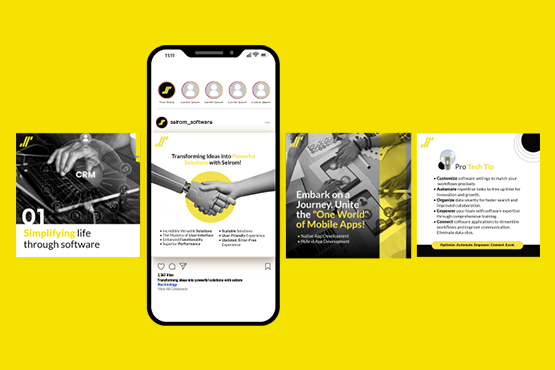 Selrom encountered specific challenges
Market Awareness: Despite their wide array of tailored technology solutions, Selrom struggled with limited market awareness and recognition, making it difficult to reach a broader audience.
Industry Competition: The technology solutions sector is highly competitive, demanding a distinct identity to stand out and secure a prominent position.
Effective Communication: Communicating the essence of their mission and the value of their technology solutions in a clear and compelling manner presented a hurdle.
iOceane crafted a comprehensive strategy to address Selrom's challenges
Brand Visibility: Enhancing Selrom's online presence through an engaging website, active social media engagement, and search engine optimization to increase market visibility.
Unique Identity: Conducting branding initiatives to emphasize Selrom's unique mission and set them apart in the competitive technology solutions industry.
Digital Marketing: Utilizing digital marketing strategies to effectively target businesses and communicate the value of Selrom's tailored technology solutions.
Visual Content: Using visual storytelling to convey the essence of Selrom's mission and the benefits of their technology solutions in a compelling manner.