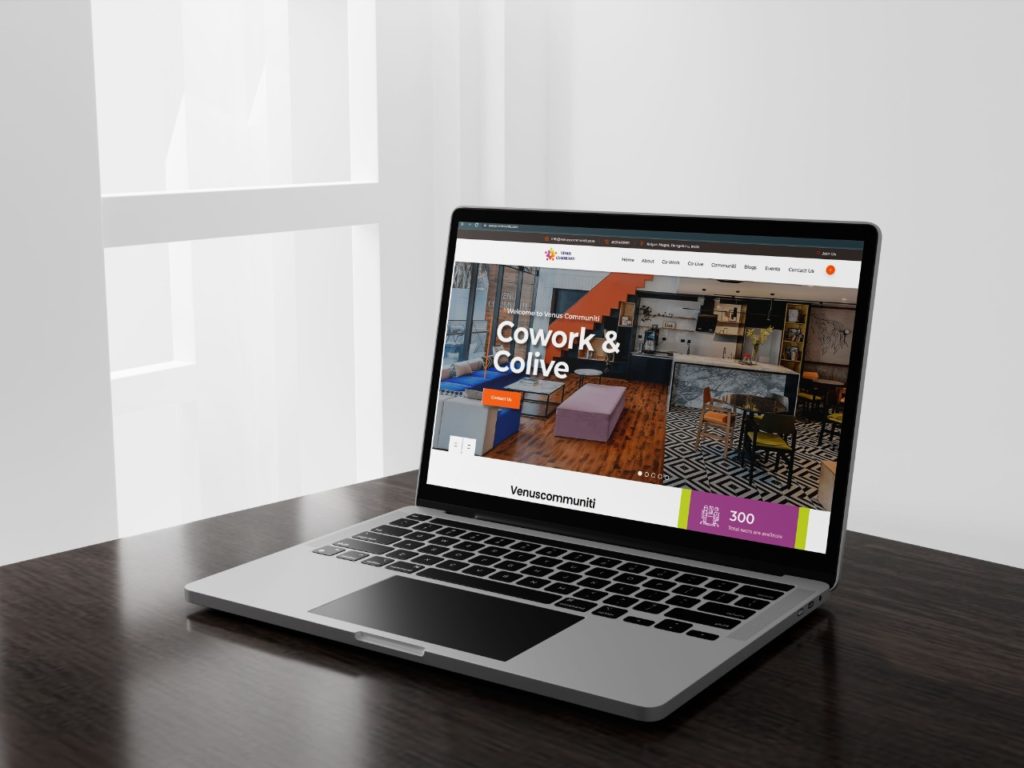 Overview
To find harmony in an authentic Community, and a work-life made more human,' Venus has crafted the ultimate perspective. They've evolved the traditional co-working space into one where you can not only just have access to a desk with fair prices– but also live there too!
Venus communiti is a very unlikely mixture of co-working and co-living space. They created a unique blend of both. But in vain. The most unaccepted amalgamation during the pandemic. The project initially struggled to raise on its feet. Venus approached through our digital marketing campaign.
Ioceane's  team realised and meticulously planned a wedding of the both. The team went through a indepth analysis and research and adorned the concept with a name that represents the whole. Thus the concept got its name Venus Communiti . After naming, we were quick enough to create the Brand Image, Identity, Story and the collaterals. Followed by filming a corporate video. The film conveyed the information. Further creating their digital presence and boosting the presence through  digital marketing consummated the marriage.
Today Venus Communiti is a very successful and drive 90% occupancy.