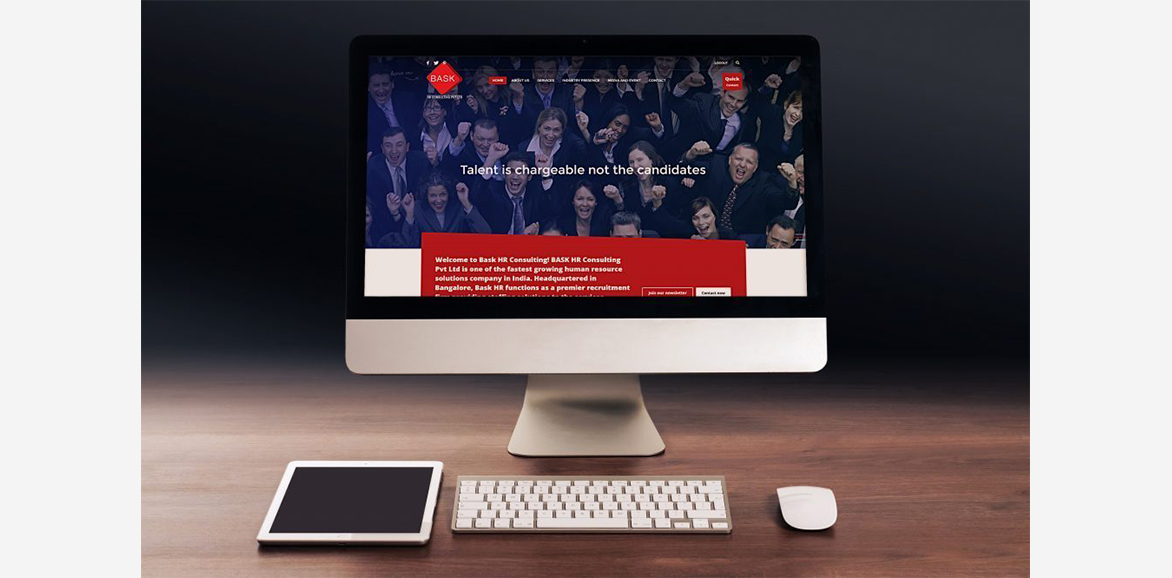 Bask Hr is one of the fastest growing human resource solutions company in Bangalore which aims at providing staffing solutions to the service industry. They help various firms by providing them efficient employees and solving their recruitment needs.
Bask Hr is a recruitment firm, their business it mainly involved with other business firms and candidates. So it definitely needed a digital boost in such a way that it reaches out to its potential clients and candidates.
Since Baskar Hr is a human resource solutions company, the content in their online presence was made related to staffing and solutions provided by them. An online website was created to increase the rate of business and sales towards Baskar Hr. The content on the website was made sure that it had relevancy to recruitment and staffing and showcased the brand efficiently.