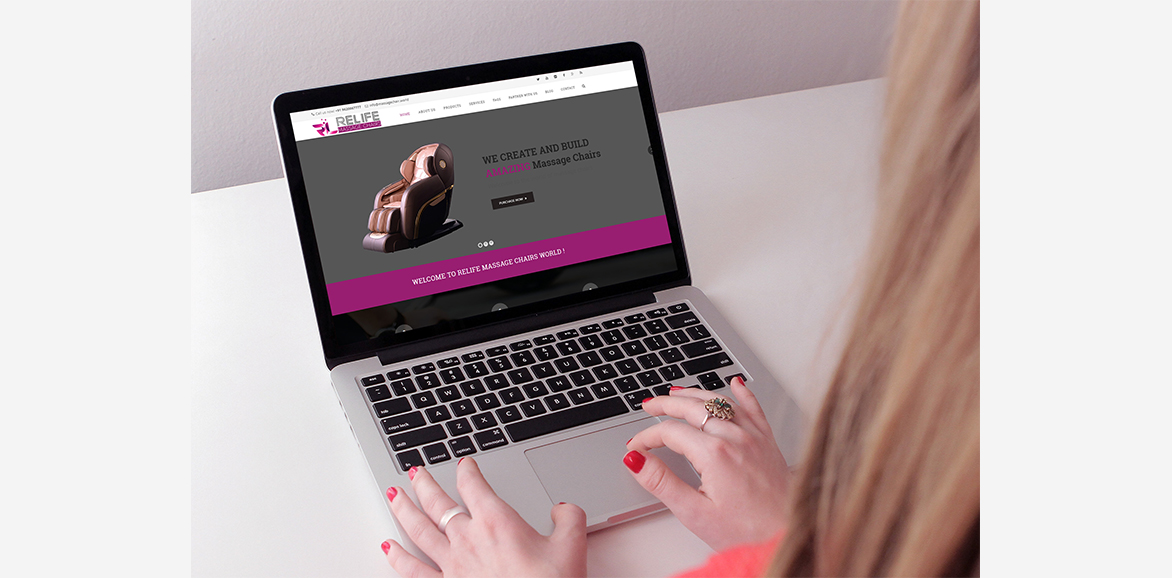 Relife massage chairs are committed to manufacturing high quality massage chairs of different quality. They bring you the best of relaxation and serenity through their innovative technology. To make sure they could provide a better experience and information about their technology to their potential customers, they needed an online presence and also smart marketing skills.
As the idea of a massage chair is innovative and modern, it was important to be presented in a way where the right potential customers could be reached. Also, smart content was to be implemented and strategized for the services they had to offer.
A complete digital marketing plan was made, which included online presence, brand identity, logo design, website development and lead generation as well. The content implemented was kept relevant to the products and services they had to offer, also strategized to make it stand out of the existing brands in the market.