Unlocking the Power of Your Brand with iOceane.

Ready to Transform Your Brand?
If you're ready to elevate your brand and achieve your goals, iOceane is here to guide you every step of the way. With our talented team of digital marketing experts and our unwavering passion for helping businesses succeed, we are committed to bringing your brand story to life. Together, let's unlock the true potential of your brand and propel it to new heights in the digital realm.Contact iOceane today and embark on an exciting journey towards building a powerful and memorable brand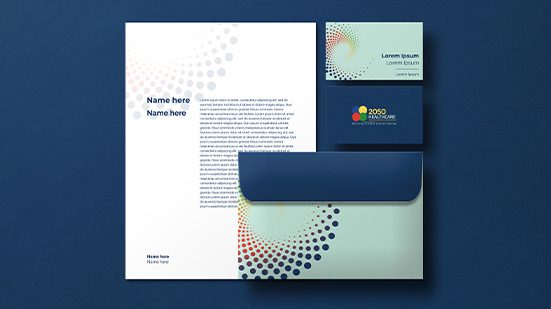 Brand identity
Every brand has a story to tell and we are here to make sure that your story reaches the masses and your consumers! We recognise the value of every story and that every brand has a unique one to tell, and our team of young and innovative professionals work closely with you to bring that story to life. We offer a wide range of services, including website design and development, social media marketing, search engine optimization, content marketing, and more. We're committed to delivering top-of-the-line services that cater to your brand's specific needs.


Brand guidelines
We understand that building a strong brand identity can be a daunting task, but don't worry – we've got your back! We provide detailed brand guidelines that outline everything from your brand's colour palette to its tone of voice. We want to make sure that every aspect of your brand is cohesive and consistent, so that your customers recognize you and connect with you in a meaningful way. At iOceane, we're not just a digital marketing agency – we're your partner for success. We're committed to building long-term relationships with our clients, and we take pride in being your go-to resource for all things digital marketing.
Packaging Design
Our Packaging Design is the cream of the crop, the bee's knees, and the cat's pyjamas. We've got a team of expert designers who eat, sleep, and breathe packaging, and they're ready to give your product the makeover it deserves. At our agency, we're all about understanding your brand and target audience and using that knowledge to create a packaging design that wows them. We're not just throwing pretty pictures on a box and calling it a day - oh no, we're crafting a complete brand experience that will have your customers raving about your product for days.


Logo design
At iOceane, we understand that your logo is the face of your brand - it's the first thing people see and the last thing they remember. That's why we make it our mission to create logos that are not only eye-catching but also truly reflective of your brand's personality and values. Our team of designers are experts at creating logos that are memorable, distinctive, and instantly recognizable. We take the time to get to know your brand, understanding its essence and what sets it apart from the competition. From there, we combine our creativity with our technical skills to create a logo that truly represents your brand's unique identity. We don't believe in cookie-cutter solutions at iOceane
Brand name & tagline
We're the branding wizards who can spin words into gold, conjuring up names and taglines that are memorable, catchy, and downright fun. Whether it's a whimsical name that rolls off the tongue or a tagline that packs a punch, we've got the creativity and expertise to take your brand to the next level. At iOceane, we believe that a brand name and tagline should be more than just words - they should be a reflection of your brand's essence. That's why we take a deep dive into your brand's DNA to create a name and tagline that truly represents who you are.




Brochure design
Our brochure design process is like a culinary masterpiece - we take the time to understand your brand's flavour, ingredients, and desired presentation. We work with you to identify your target audience and the key messages you want to communicate through your brochure. We also take into consideration the format and size of the brochure to ensure it aligns with your brand identity and marketing strategy.








List of our services
that fit your needs

Brand identity
Set your brand apart with a unique identity that resonates with your audience.

Brand guidelines
Ensure your brand stays consistent with comprehensive guidelines that inspire trust.

Packaging Design
Highlight your product with visually stunning packaging that tells your brand story.

Logo design
Create a strong impression with a logo that embodies your brand's personality and values.

Brand name & tagline
Create a brand name and tagline that captures the essence of your brand and sets it apart.

Brochure design
Showcase your your brand and products with beautifully designed brochures.
"Wordsmiths Are Not Born, They Are Nurtured – Give Us A Call If You Need Branding Solutions!"