Unboxing The Digital Marketing Strategy Of Phonepe – Case Study
There are 1 in every 5 Indians registered on the app. With its innovative strategies, PhonePe, one of India's largest digital payment or UPI platforms, has made waves in digital marketing. Despite being a small company, the company has been able to stay ahead of the competition by continuously improving its marketing strategies. PhonePe's digital marketing strategy will be discussed in this case study, and how its success has been attributed to it.
Background
Since its establishment in December 2015, PhonePe has grown into one of India's most popular digital payment platforms. The company offers several services, including money transfers, mobile payments, and mobile recharges. A user-friendly interface and quick and secure peer-to-peer transactions make it popular.
Unboxing PhonePe's Digital Marketing Strategy
The company's digital marketing strategy focuses on creating a strong brand presence and engaging with customers across various digital channels. In terms of digital marketing, the company follows the following strategies:
Social Media Presence
Facebook, Twitter, Instagram, and YouTube are among the social media platforms that PhonePe is active on. Engaging with customers, sharing updates about new features and services, and running promotional campaigns are all done through these platforms. Video, infographics, and memes fill PhonePe's social media pages, helping the company connect with its audience on a personal level.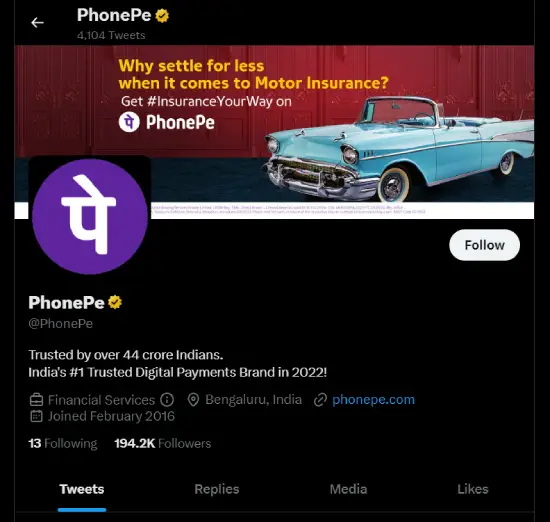 Influencer Marketing
As a part of its marketing strategy, PhonePe has also tapped into the power of influencer marketing. Promoting the company's services and running promotional campaigns has involved collaboration with popular influencers and celebrities. One example is PhonePe's partnership with Bollywood actor Aamir Khan in 2020, which helped the company generate social media buzz through the 'Karte Ja. Badhte Ja' campaign and Rs 800 crore ($112 million) were earmarked from it. PhonePe launched a five-week brand campaign during the Indian Premier League 2020 television broadcast.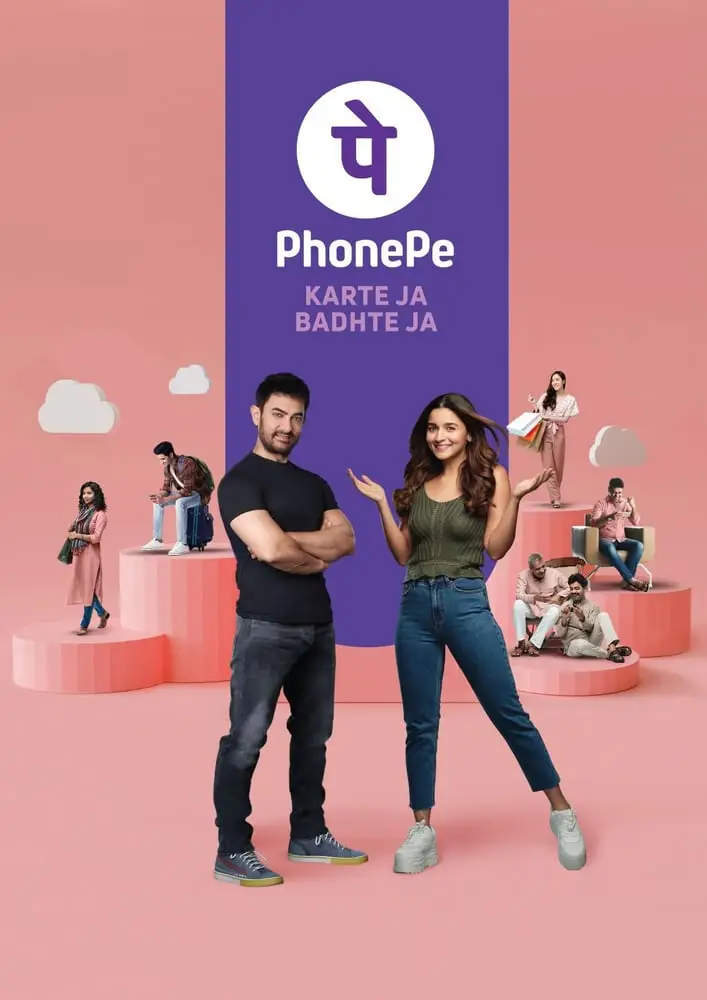 Content Marketing
The PhonePe content marketing strategy generates engaging and informative content that helps customers understand how its service can benefit them. PhonePe regularly publishes articles and videos on money transfers and bill payments on its website. The company is a digital payment thought leader by providing these resources.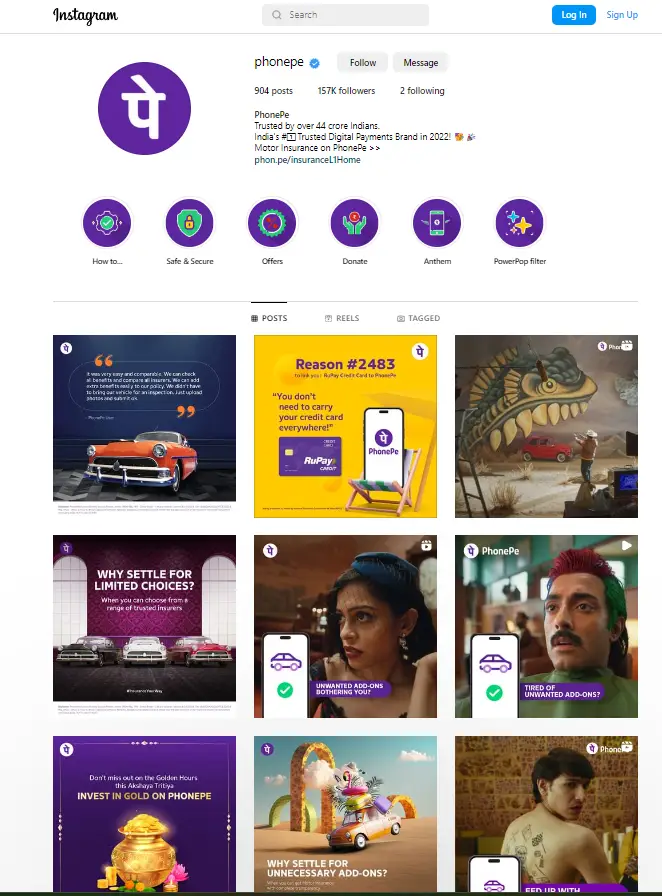 Personalized Marketing
Also, PhonePe provides its customers with a seamless user experience through personalized marketing. Personalized recommendations and offers are offered to users using data analytics and artificial intelligence. PhonePe can offer a discount on the next mobile phone recharge if the user frequently uses PhonePe to recharge their phone.
Customer Service
One of PhonePe's key digital marketing strategies is its customer service. Customers can reach the company via phone, email, and social media 24 hours a day, 7 days a week. A large percentage of PhonePe's customers are loyal to the company because of its quick customer service response times and helpful advice.
Results
PhonePe has established itself as one of India's leading digital payment platforms thanks to its successful digital marketing strategy. Our digital marketing efforts have yielded the following results:
Strong Brand Presence
PhonePe has established a strong brand presence through multiple digital channels in an increasingly crowded market. The company's Facebook, Twitter, and Instagram pages have thousands of followers, and its content is widely shared.
Increased User Engagement
Increasing user engagement and driving more transactions have been achieved through PhonePe's digital marketing efforts. In addition to offering relevant recommendations to its users, the company's personalized marketing campaigns have also helped improve the overall experience of its users.
Improved Customer Satisfaction
As a result of PhonePe's focus on customer service, it has developed a loyal customer base and improved customer satisfaction. Quick response times, frequent cashback offers and helpful advice have been praised by users of the company's customer support team.
Conclusion
One of the key factors behind PhonePe's success is its digital marketing strategy. Providing excellent customer service, creating a strong brand presence, engaging with customers on various digital channels, leveraging influencer marketing, and offering personalized marketing campaigns, PhonePe has established itself as one of India's leading digital payment platforms by staying ahead of its competitors.
For PhonePe to remain relevant and adapt to changing consumer trends, its digital marketing strategy will need to evolve. For even more personalized recommendations to its users, the company must stay up to date with new technologies and platforms and invest in data analytics and artificial intelligence algorithms.
PhonePe's digital marketing strategy provides a great example of how small businesses can develop their brand and reach customers through various digital channels. As small businesses compete in today's competitive digital landscape, they can build loyal customer bases by engaging customers and providing excellent customer service.